NESTO Hypermarket Recruitment 2023 : Leading hypermarkets and supermarket chains in GCC Nesto Hypermarket Group hiring staffs for UAE, Saudi Arabia, Kuwait, Bahrain & Oman. Join NESTO as we strive to provide high-quality products and Great Customer services.
Nesto Hypermarket Job Vacancies
Are you looking for Nesto Hypermarket Job Vacancies in GCC? It's a golden opportunity for you toady would like to inform you about the latest job vacancy in Nesto Hypermarket. Nesto invited applications for various vacancies all over gulf countries. Details like post name, location and applying link for each posts are give below. Read carefully and apply. Best of luck.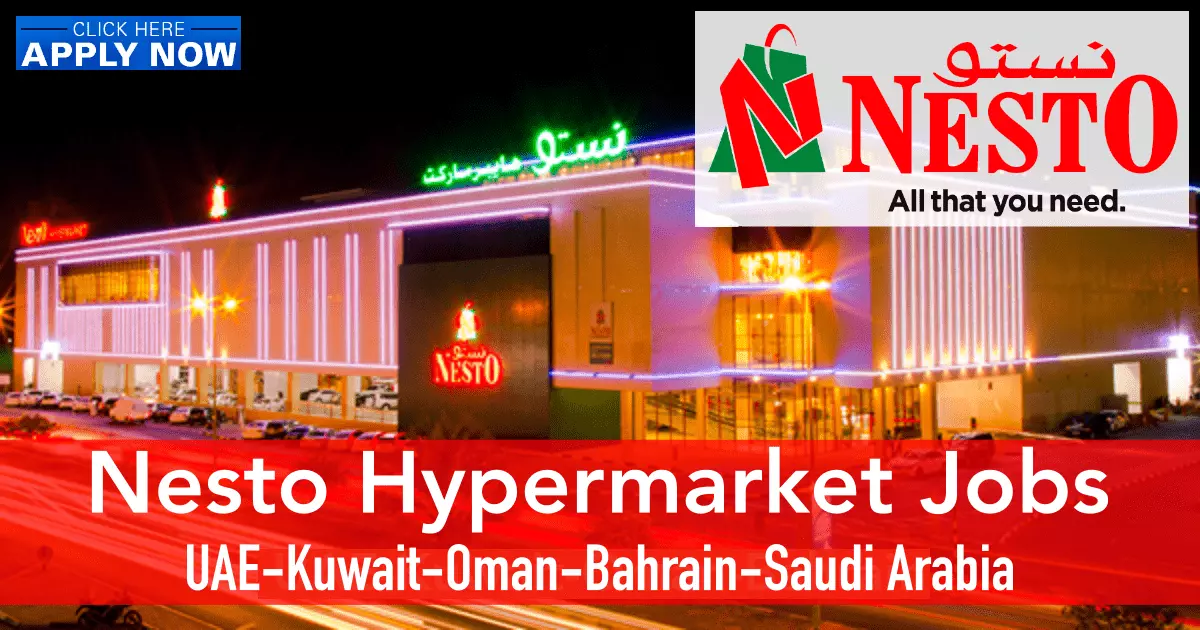 Nesto Hypermarket Recruitment
Company : Nesto Hypermarket
Job Location : UAE, KSA, Oman, Kuwait, Bahrain
Vacancies : Various
Recruitment : Direct
Benefis : Attractive
NESTO Hypermarket Job Vacancies – Latest Updates
Apply for More Jobs
Notice: keralajob.in are not recruiter, we are just sharing available jobs worldwide, once you click on the apply button, it will redirect you to the career page of the concerned job provider, keralajob.in is not involving in any stage of recruitment directly or indirectly. Don't pay any amount for the job application and recruitment process.