Accuro Catering Jobs 2022:- Are Job Seekers ? Cansun Manpower Experts is recruiting staff for Accuro Catering Company in Dubai. And We are happy to share this information with you. There are vacancies in various fields now and this is a great opportunity for job seekers in UAE. Read the full page to find out what vacancies are available and what qualifications.
Job Description
Company Name : Accuro Catering
Recruitment Agency : Cansun Manpower Experts
Job Location : Dubai
Service Charge : Applicable
Qualification : High School / SSCL / PLUS TOW / DEGREE / DIPLOMA
Benefits : Free Food & Accommodation
Interview Location : Ernakulam
Vacancies : Large Number Of Vacancies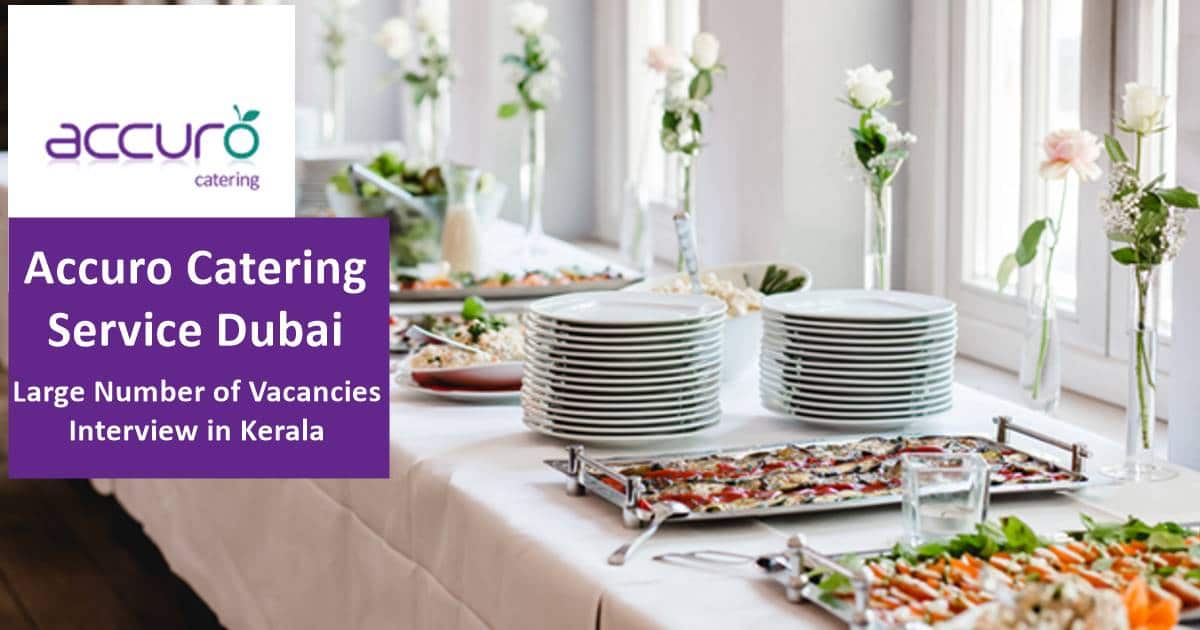 Accuro Catering Company Jobs
Diet Cook (MSU)
Diet Cook (SU)
Diet Cook (LU)
Sous Chef
Male Sr. Catering Supervisor (LU)
Male Catering Supervisor (LU)
Male Catering Supervisor (SU)
Male Catering Supervisor (MSU)
Head Butcher
Butcher (SU)
Butcher (LU)
Chapatti /Paratha Maker
Indian Cook (SU)
Indian Cook LU)
Asst. Cook
Baker / Pastry
Chef (LU)
Waiter
Kitchen Steward (SU)
Chief Steward (LU)
Conti Cook (SU)
Conti Cook (LU)
Sr. Storekeeper
Store keeper (MSU)
Store keeper (SU)
Store keeper (LU)
Kitchen Technician
Female Dietician
Salad Maker (LU)
Interview Documents
Original Passport
Original CV/ Bio Data
Qualification Certificates
White Background Passport Size Photo
How to Apply
Candidates interested in applying for this job can contact Cansun Manpower Experts directly or attend a Clint interview on the 18th June 2022. Candidates make payments at their own risk We are not responsible if you lose your money.
Interview Date
18 June 2022
Interview Location
LITTLE FLOWER ENGG. INSTITUTE Near Cochin University. South Kalamasserry, Kochi, Ernakulam
Recruitment Agency Address
Cansun Manpower Experts
1′ Floor, Bldg 62/1824, Opp. Hotel Dwaraka,Lakshmi Vihar, MG Road, Ernakulam – 16
License No.
Lic. No.B-1110/KER/PART/100/5/9762/2021 Validity 12/01/2026
Mobile Number
Ph: +91 91885 51383, 9349438383
Send Your CV / Mail Id

[email protected]
Apply for More Jobs…👇
Notice: keralajob.in are not recruiter, we are just sharing available jobs worldwide, once you click on the apply button, it will redirect you to the career page of the concerned job provider, keralajob.in is not involving in any stage of recruitment directly or indirectly. Don't pay any amount for the job application and recruitment process.